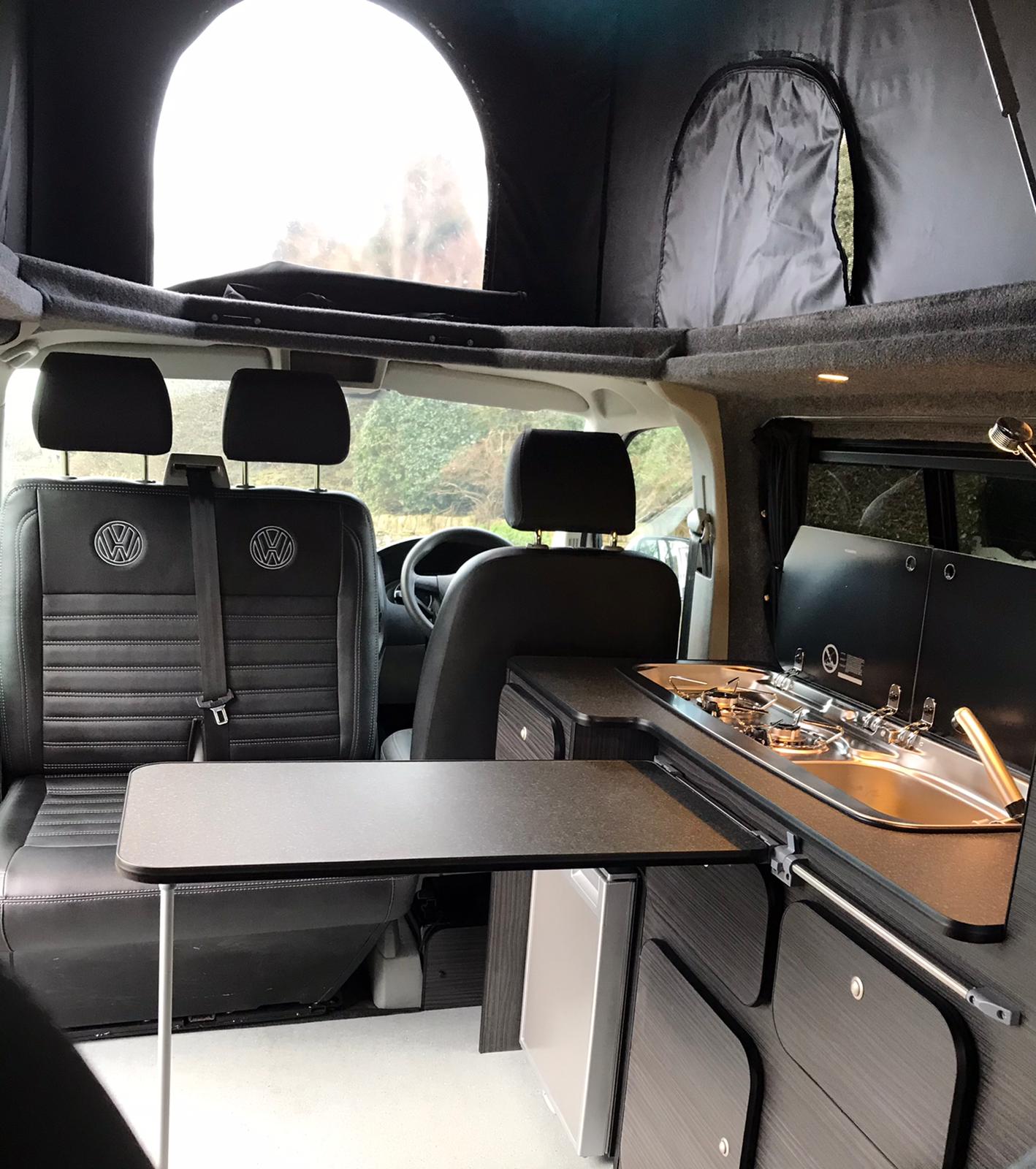 Full Camper Conversion From £11,999
Price Includes:
- Strip, insulate, panel and carpet van.
- Swivel seat base.
- Newly upholstered seats with matching MOT compliant rock and roll bed with 2 x 3 point seat belts.
- Kitchen unit fitted with Smev 9222 double sink and hob, power management system, Waeco CRX50 fridge/freezer, lighting, Gas bottle and locker, gas and electric certificate, 240 hook up, multiple usb chargers and plug sockets, split charge system and leisure battery.
- Full Set of Tinted windows with sliding side window.
- Blackout curtains.
- Flooring, threshold cover and deep step.
- Table.
- Pop top with Bed.